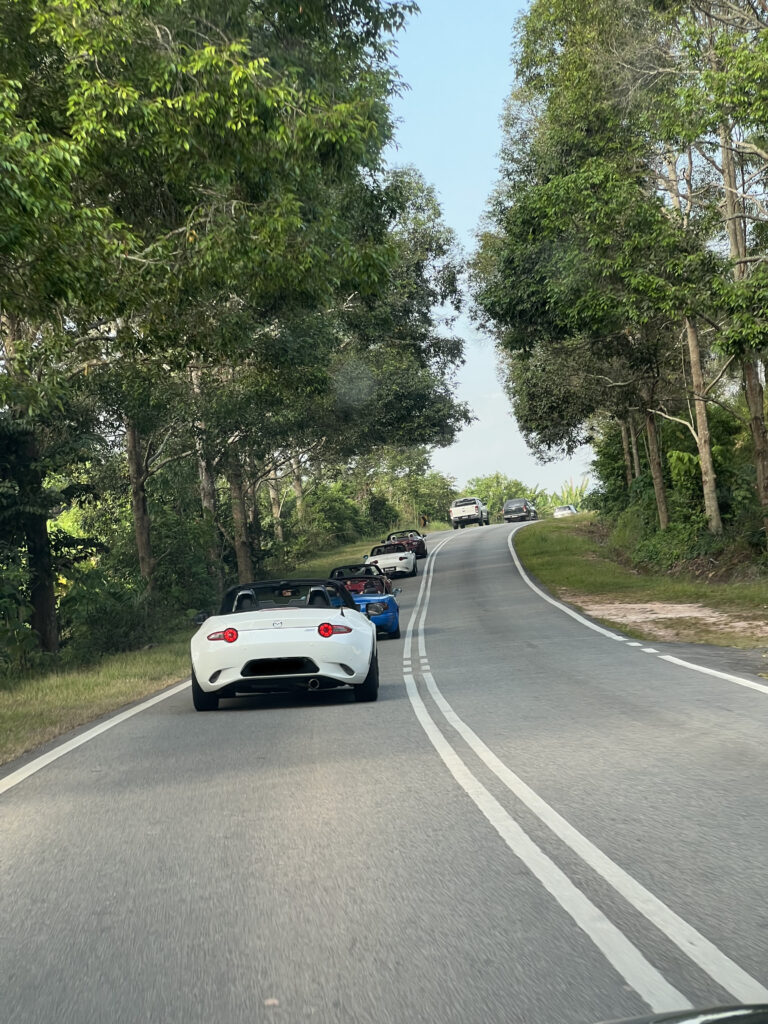 Buckle up as 7 convertible cars convoy through the road open-top in search of the infamous organic king of fruits Musang King Durian. With the wind in our hair and the sun on our faces, we set out on a journey that combined the joy of camaraderie, the thrill of open-top driving, and the breathtaking beauty of Kemayan winding road.
Roadtrip route – Total distance 290km
1. Meet up point – BHP Gombak Toll
2. Toilet Stop – Petron, Kampung Baru Karak
3. Photo Stop – Pusat Latihan Ketenteraman Awam(PULKA)
4. Food Stop – Noodle Shop Zhu Xing Restaurant
5. Durian Stop – Jalan Besar
6. End of the trip – Travel back
---
Let the road trip and fun begin!
The sight of seven MX-5 convertibles lined up in two rows, with the tops down at 6.30am. Engines revving, we synchronized our departure and hit the road in a stylish convoy.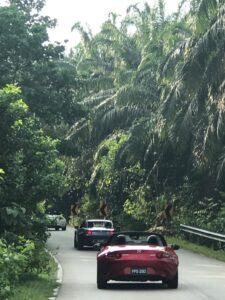 As we drove through Kemayan, the picturesque landscapes unfolded before us. The winding roads surrounded by lush greenery and stunning landscapes offered a thrilling driving experience. Driving through Kemayan in convertibles added an extra layer of fun to our road trip. With the open sky above us, I felt a sense of freedom and a connection to the surroundings.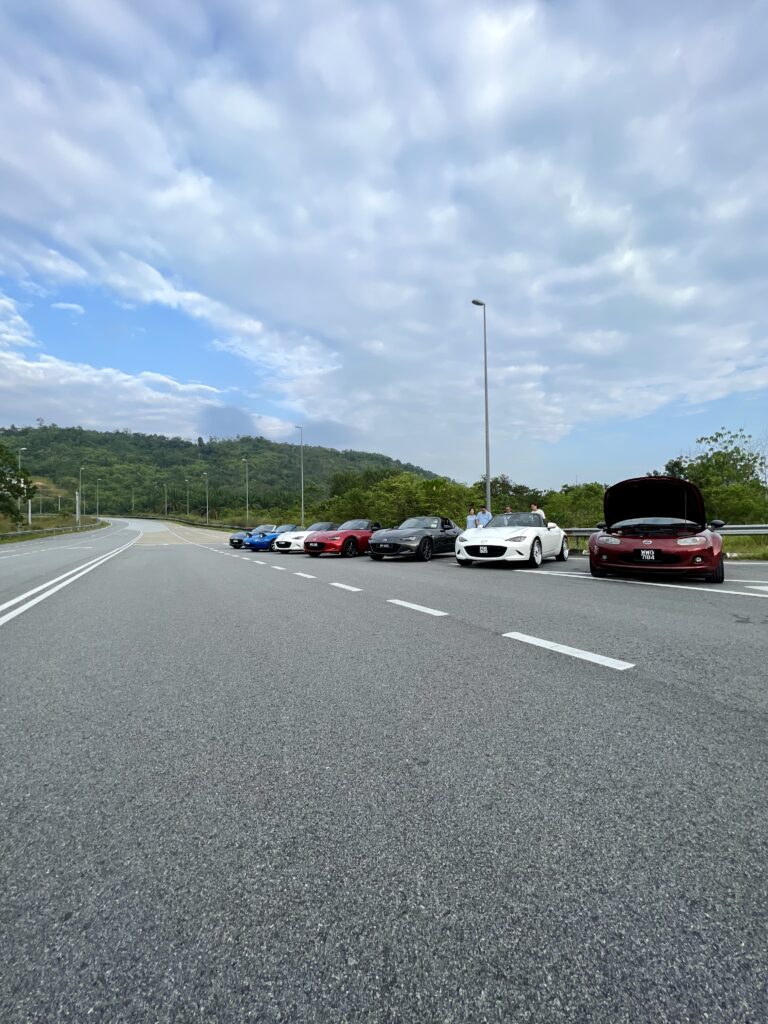 Of course, no road trip is complete without experiencing the local cuisine. We stopped at a local Hakka noodle stalls Zhu Xing Restaurant. Famous for its handmade noodles and self-service crispy fried pork lard.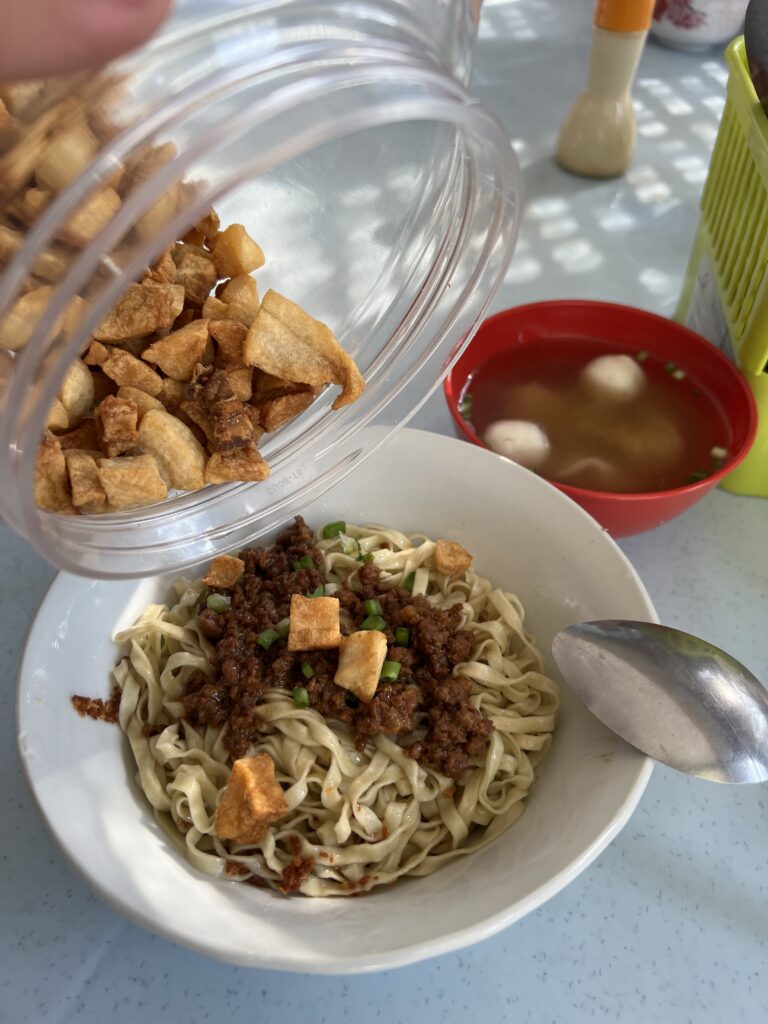 Our road trip buddy Samuel recommended a roadside durian store famous for its authentic, organic and affordable Musang King durians along our return route.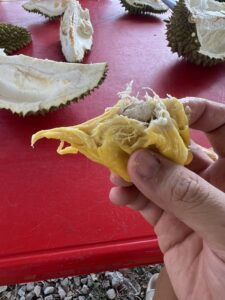 After savoring the last bite of durian, our group reluctantly dispersed, each heading their separate ways, carrying with us the lingering satisfaction of a truly remarkable experience.